Process Technician, Filling 2nd shift
Vetter is an international specialist in the production of aseptically prefilled syringe systems, cartridges and vials. We are a family-owned, independent company and do not manufacture our own drugs. Our focus is on providing highly skilled support and state-of-the-art manufacturing resources - we are a Contract Development and Manufacturing Organization (CDMO) supporting our customers from the initial phases of clinical development and regulatory approval process through successful product launch, commercial manufacturing, and life cycle management.
The company has production sites in Germany and the U.S., as well as sales offices in Singapore and Japan.
Responsibilities:
Responsible for manufacturing of clinical and commercial products in accordance to cGMP and SOPs.
May help in validating processes and equipment that are directly related to filling and sterilization processes. Maintains records and clean room environment to comply with regulatory requirements, good manufacturing practices and standard operating procedures. May assist with in-process testing to ensure batches meet specifications
Tasks:
- Manufactures batches incl. material preparation, filling and freeze-drying
- Operates production equipment
- Responsible for assigned equipment
- Assists in placing orders and booking materials in SAP
- Conducts inventory management
- Samples according to sampling plan
- Prepares and Conducts autoclaving of material/equipment/tools into Grade B
- Sets up filling machine
- Adjusts machinery parameters
- Retools machines with new format parts according to manufacturing specification
- Maintains machines in collaboration with Plant Engineer Equipment
- Conducts the implementation of production procedures to optimize manufacturing processes and regulatory requirements
- Assists process development in developing scalable processes with improved product yield and reduced costs for manufacturing systems.
- May assist with maintenance of production equipment.
- May research and implement new methods and technologies to enhance operations.
- Carries out engineering activities
- Cleans/Disinfects/Sanitizes manufacturing rooms
- While performing the duties of this job, is regularly required to stand, sit, walk, climb stairs/ladders, kneel, crouch, wear safety gear and/or cleanroom gowning. Must regularly lift, push, pull and/or move up to 20 pounds
- Assists in training new employees
- Must be able to wear respirator equipment
Requirements:
-3 years experience in the Pharmaceutical/Food industry
-High School Diploma or GED
-Working knowledge of common computer software
Benefits:
At Vetter USA, we provide a number of competitive compensation and benefits programs, ranging from paid time-off, health insurance and retirement plan to relocation package and tuition reimbursement, partly applicable under certain provisions.
City: 
Skokie (Chicago), Illinois
Imagine a career at a company that offers not only state-of-the-art technology and modern pharmaceutical innovation but work that truly makes a difference. Apply now! Questions? Please fill out our online contact form.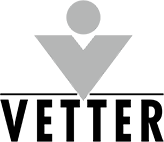 Nearest Major Market: Chicago
Job Segment: Maintenance, Machinist, Pharmaceutical, 2nd Shift, Pharmaceutical Sales, Manufacturing, Science, Night, Sales