Process Technician, IPC/VI
Working Hours: 
two-shift operation
****This is a 6 month contract to hire position****
Vetter is an international specialist in the production of aseptically prefilled syringe systems, cartridges and vials. We are a family-owned, independent company and do not manufacture our own drugs. Our focus is on providing highly skilled support and state-of-the-art manufacturing resources - we are a Contract Development and Manufacturing Organization (CDMO) supporting our customers from the initial phases of clinical development and regulatory approval process through successful product launch, commercial manufacturing, and life cycle management.
The company has production sites in Germany and the U.S., as well as sales offices in Singapore and Japan.
Responsibilities:
Responsible for In Process Control (IPC), Visual Inspection (VI), labeling and packaging of finished goods in accordance to cGMPs and related SOPs.
Tasks:
· Performs packaging activities during filling operations
· Performs visual inspection of finished goods
· Performs and verifies correct labeling, sealing, and packaging of finished goods
· Follows appropriate gowning requirements for related manufacturing area
· Documents all work performed accurately per cGMPs and related SOPs
· Reviews documentation and work performed by peers
· Assists in training activities of other employees
· Checks that relevant facilities and equipment are in compliant status
· Performs transactions in SAP
· Assists with inventory management
· Changes and troubleshoots equipment parts
· Prepares packaging material
· Retrieves material from warehouse, verifies correctness of order, and delivers to manufacturing suite
· Performs daily and weekly cleaning activities of manufacturing suite
· Manages/assists with garment inventory
· Remains compliant with all required training
· Reviews cleanroom monitoring documentation and delivers to MBDS
· Pulls, packages, and stores/delivers samples per sampling plan
· Performs additional related tasks as required per reporting manager
· Performs IPC activities during filling operations
· Performs calibration and maintenance of all related equipment
· Responds to OOS events per related SOPs
· Performs AQL testing
· Communicates batch updates to site
· Assures relevant facilities and equipment is in compliant status
· Other duties as assigned
Requirements:
- High school diploma or GED
- Entry level position with on-the-job training
- 1 year experience in pharmaceutical or comparable industry (GMP or GLP) a plus
- Working knowledge of common computer software
Benefits:
At Vetter USA, we provide a number of competitive compensation and benefits programs, ranging from paid time-off, health insurance and retirement plan to relocation package and tuition reimbursement, partly applicable under certain provisions.
Contact: 
Casey Bednarczyk
City: 
Skokie (Chicago), Illinois
Imagine a career at a company that offers not only state-of-the-art technology and modern pharmaceutical innovation but work that truly makes a difference. Apply now! Questions? Please fill out our online contact form.
Vetter Development Services USA, Inc.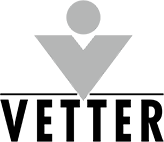 Nearest Major Market: Chicago
Job Segment: Maintenance, Pharmaceutical, Pharmaceutical Sales, Testing, Manufacturing, Science, Sales, Entry Level, Technology